The Best Food Trucks to have at Your Wedding
Whether your wedding gathering is around a formal table setting or sitting on the floor with a picnic spread, whether it's a rich roast with all the trimmings or a cheese platter with preserves and a crusty loaf of bread, with wine or without — food, drink, and dessert trucks make great additions to any celebration.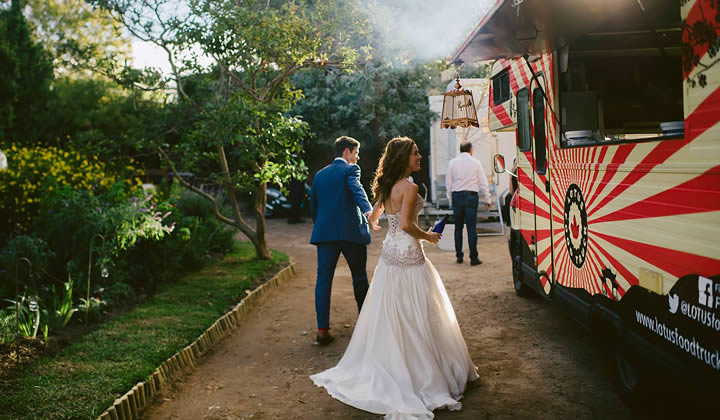 Food Trucks
If you are keen to serve your guests something a little different at your wedding, especially if your venue doesn't offer catering, why not consider a food truck? They're mobile, interactive and offer the type of street style food that will stick in the minds of your guests for years to come.
Whether you are a Mexican food lover or a sucker for a good burger or prefer to indulge in a host of tasty canapés and simple, delicious main dishes, a local food truck may be the way to go. They can generally park in a convenient spot at your venue, serve their dishes, pack things up and be on their way, which makes getting the food out to guests and clean up an easy and smooth process. Here are a few suggestions for fabulous food trucks in your area.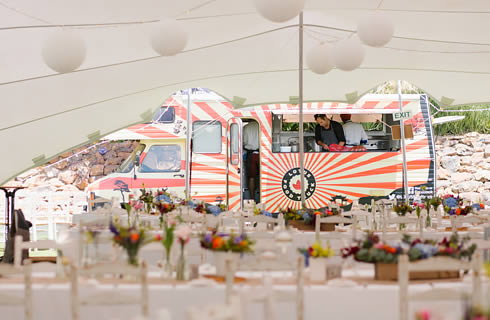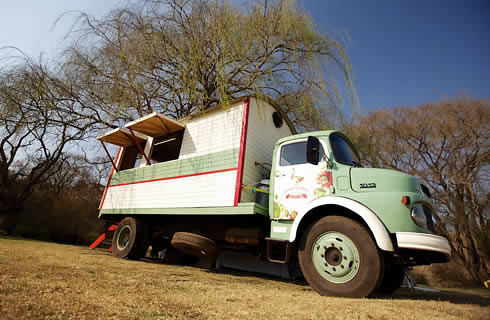 Cape Town Food Trucks
Lotus Food Truck
Lotus Food Truck focuses on serving delicious, contemporary Asian Fusion street food — think satay skewers, Thai beef salad, and seared tuna. Everything is made from scratch, even down to their own dipping sauces and dressings.
Johannesburg Food Trucks
Down to Earth Farm Feast Truck
Down to Earth Farm Feast Truck offer pop-up farm-to-table feasts cooked on site from the back of their funky bullnose truck. The team focuses on farm fresh, tasty bites inspired by seasonal produce.
5 Star Street Chef
5 Star Street Chef offer a selection of gourmet street food favourites — freshly prepared with locally sourced, quality ingredients.
Drinks & Coffee Trucks
A cup of coffee or a refreshing champagne cocktail is always going to be a hit at wedding celebrations. A coffee truck is a handy way to offer your guests a little something extra – they can pop by when they need a warm perk-me-up to give them a spurt of energy to get back on the dance floor, or simply as a nice way to finish off the meal or wash down dessert.
Likewise, a mobile cocktail, drinks or champagne truck is a fun way to serve your guests drinks throughout the night, especially if your venue doesn't have a functioning bar or has a limited offering. Take a look at a few options for drinks on the go.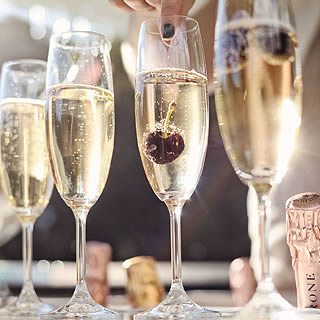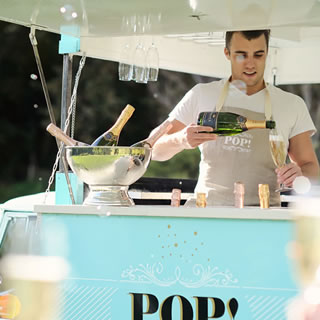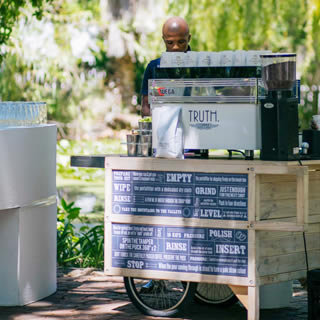 Cape Town Coffee & Drinks Trucks
Coffee Love Mobile Coffee Bar
Coffee Love serves up the famous Truth Coffee from a neat, well-presented cart. They offer flat whites, lattes, espressos, Americanos and hot chocolates.
POP Champagne Bar
POP Champagne Bar serves up bubbly, cocktails and 'Champagne' sorbet from their sweet little tuk-tuk – fitted with glass racks and built in ice buckets. They also supply glasses.
Ice Cream & Dessert Trucks
A sweet treat to end off a wedding meal is the perfect way to transition from dinner to dance floor. An ice cream truck presents a festive twist on traditional desserts, and there are some fantastic options in this arena. Check out these suppliers as a start.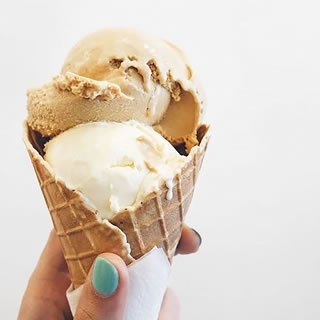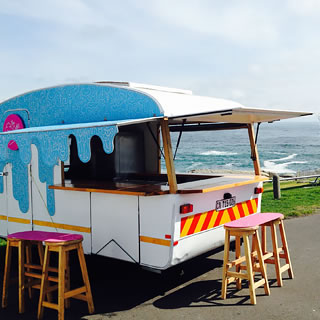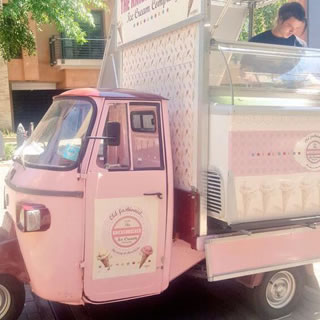 Cape Town Ice Cream Trucks
The Creamery Ice Cream Company
The Creamery is one of Cape Town's favourite made-from-scratch scoops — serving up local, seasonal ice cream with unique and fun flavours.
The Soft Machine Ice Cream Truck
The Soft Machine offers an organic, gourmet twist on traditional soft serve. Not only do they offer the nostalgia of youth, but the best quality ice cream too.
Johannesburg Ice Cream Trucks
The Knickerbocker Ice Cream Company
Knickerbocker is a pop-up ice cream parlour with an array of artisanal gelato and sorbet treats.
Wrapping Up
Choosing a food truck may be the trick to a laid back celebration, but it is also a good, practical option for out of the way wedding venues.
Get More Content Like This
If you'd like more tips and bits of advice on the key planning stages of your wedding, sign up for our free six-part email series or read more articles on our blog.